The Female Quotient, a female-owned business committed to advancing equality in the workplace, launched a campaign developed by Burns Group, a female-led, NYC-based brand transformation company, called 'Make Equality Moves.' The initiative aimed to drive tangible movements, developed by The Female Quotient, to solve for the harrowing reality that from where we stand today, gender equality is still 202 years away.
​
​
CAMPAIGN
​
The idea behind the campaign is simple: to challenge (and empower) companies, leaders, and people to Make Equality Moves through specific actions across The Female Quotient's four core pillars - Parity, Advancement, Culture, and Leadership. Moves that leaders and organizations can take to help shave time off the 202-year number and ultimately bring us to equality sooner.
The campaign was brought to life at the 2019 Cannes Lions International Festival of Creativity, with two experiential activations at the Cannes Palais Booth and in The Female Quotient's lounge at The Martinez Hotel's Penthouse Suite, both of which will draw attention to important stats as well as the key moves organizations can take for greater parity.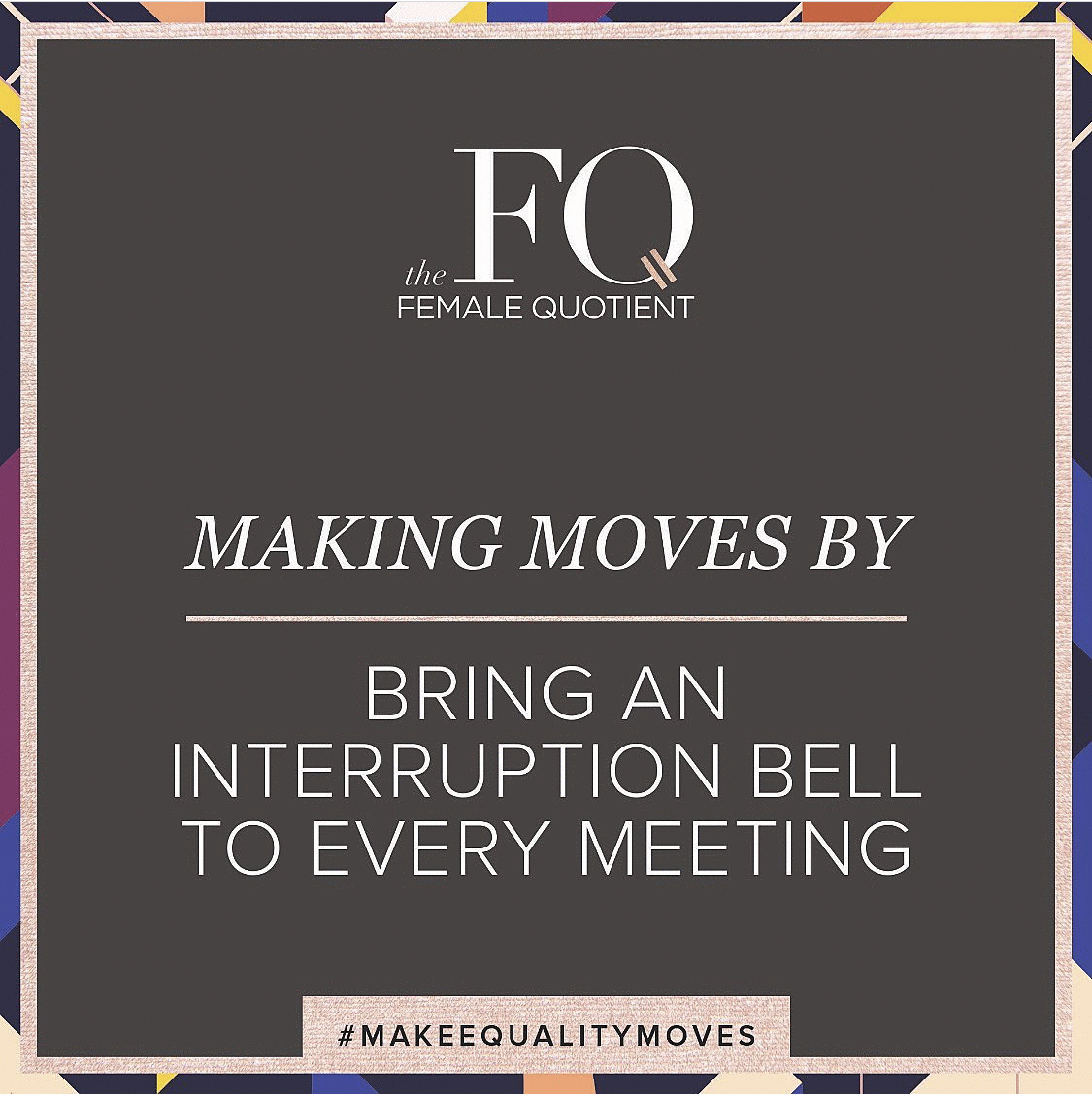 For both activations, artistic representations of each of the four pillars are featured, developed by female artists (Laurène Boglio created art for leadership; Ery Burns created art for parity; Marina Esmeraldo created art for culture; and Angela Southern created art for advancement) who brought the issues to life through their own unique creativity. Their artwork was displayed on the walls and on sneakers, inviting people to join the movement, pick a pillar and make major moves to advance equality. Each of the four pillars includes specific and impactful equality moves to address the gender gap. Further, the space on the Palais was set up a pop-up shop, selling shoes with each of the pillar designs for purchase.
Brand Foundations | BrandInformers™ | Big Idea | Social + Digital | Advertising | Video + Production